Forests are peaceful, enchanting, and beautiful. Forest serve as a safe haven for many creatures. I find forests an endless supply of wonder and inspiration. Please enjoy the following selection of images. Please click on the images to see even more pictures of beautiful forests from some of the artists featured on this page.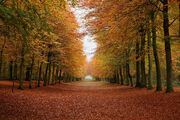 This background made his appearance of
Episode 4
. The user is
Jayvees when
he receives a bountiful reward that he is well-trained in Canada. The background is rare and powerful so the enemy cannot use him including the user. Jayvees likes a forest background and this is his favorite. It is inactive only three games per frienship battle in one day. Jayvees analyze the fighting bar.
"
Jayvees versus Nortis > Sellar versus Nortis > Jayvees versus Sellar.
"

–Jayvees, Episode 5